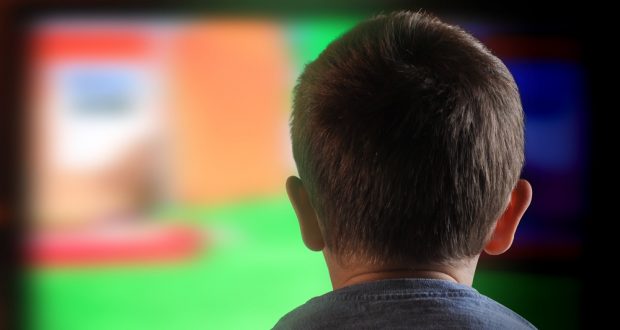 As Australian children go about their daily lives, they are exposed to a huge amount of unhealthy food marketing. Food companies and fast food chains bombard kids with unhealthy food on television, on the street, at the shops, while watching and playing sport, online, and sometimes even at school.
More than a quarter of Australian children are overweight or obese – and that number is increasing. This serious public health issue comes with significant consequences for individual children, their families and our community.
Substantial evidence tells us marketing influences children's food preferences and consumption, contributing to overweight and obesity.
Good nutrition in children is essential for their healthy growth and development which leads to substantial health benefits later in life. Establishing a healthy pattern of eating and drinking early in life can have far-reaching consequences including maintaining a healthy weight, reducing the risk of chronic disease and protection against premature mortality.
We all know that many children's diets fall well short of recommended balances – children typically eat too many unhealthy foods and too few of the things that are good for them. Recent research shows that, while some areas are improving, others are not – and leaving this to chance is not working.
The food and advertising industries have continually failed to reduce children's exposure to unhealthy food marketing, despite ample opportunity and increasingly complex regulatory frameworks.
But why has the system failed?
The food and advertising industries currently set their own rules for marketing food to children. In other words, food industry advertising codes are voluntary and many companies have not signed up. This is not surprising: the food industry's ultimate goal of increasing profits by selling more products is in clear conflict with the public health goal of improving diets and encouraging people to avoid unhealthy food.
Furthermore, compliance isn't effectively enforced or independently monitored for those who do sign up. Companies might be required to stop showing an advertisement found to breach a code, but there are no additional penalties.
Surprisingly, a lot of marketing isn't covered at all by food industry codes, including sports sponsorship, packaging featuring cartoons and familiar characters, in-store promotions, competitions and giveaways. And then marketing is only covered if it's 'directed primarily to children'. Media popular with both children and adults is unlikely to be covered eg mainstream TV shows and sports broadcasts. Oh, and no code covers older children, with age limits of either 12 or 14 years old. Furthermore, the codes don't adequately protect children from digital marketing.
Food companies can decide which foods are 'healthier' and can be marketed to children. This is why we see foods including high-sugar breakfast cereals, ice creams and biscuits categorised as 'healthier' under the food industry codes.
The Obesity Policy Coalition, a group of respected health and research organisations, believes that the issue of our children's future health is too important to be left to the whims of corporate profit imperatives. It argues that the federal government must regulate to reduce children's exposure to unhealthy food marketing.
They are proposing the introduction of mandatory regulations that apply to all food companies and fast food chains.
These regulations should apply to all forms of advertising, marketing and promotion; all forms of media including television, cinema, outdoor advertising, radio, internet and print; digital media such as social media and mobile applications; and any new and emerging technology. The scheme must also cover promotional strategies such as brand advertising, product packaging, in-store displays, sponsorship of children's sport, product placement, competitions and offers of free toys and giveaways. It would prevent unhealthy food advertising when kids are likely to be engaging with various media formats. Outside of these times, it should apply to any advertisement that uses techniques that appeal to children.
The new scheme would need to clearly define 'unhealthy food' by reference to an appropriate nutrient profiling model; and it should apply to children up to 16 years old.
Such a scheme should also impose meaningful disincentives and sanctions for breaches to content creators, publishers and broadcasters. Importantly, it should be administered and enforced by an adequately resourced independent agency.
We are clearly failing in our responsibility as a community to ensure our children have the best possible start in life. The current obesity crisis is slated to cost the Australian health system billions. Even on the basis of cost alone, it is time we had a serious look at this and other possible ways to address this seemingly intractable challenge.